EBDUG #6 - Drupal Hosting with Josh Koenig
Jul 31 2013,

6:30pm

to

8:30pm

PDT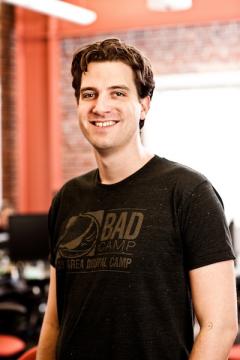 Earlier this month, our favorite local cloud hosting powerhouse Pantheon introduced MultiDev, their solution for allowing teams of Drupal developers to share their work in a controlled, managed way. For this month's EBDUG meeting, we're excited to have Pantheon's founder, visionary, and all-around great guy, the one-and-only Josh Koenig, who will show us what all the excitement is about. Don't miss it!
But wait, there' more: Pantheon partner and EBDUG regulars Kalamuna will show off their Kalabox project: a system for handling local development that's designed to take advantage of modern VM tools (Vagrant) and configuration management (Puppet). Kalamuna's Chief Technology Officer and Co-Founder Mike Pirog will demonstrate using Kalabox in conjunction with Pantheon's Multidev features.
Don't miss it! Wednesday, July 31, at Tech Liminal in Oakland.